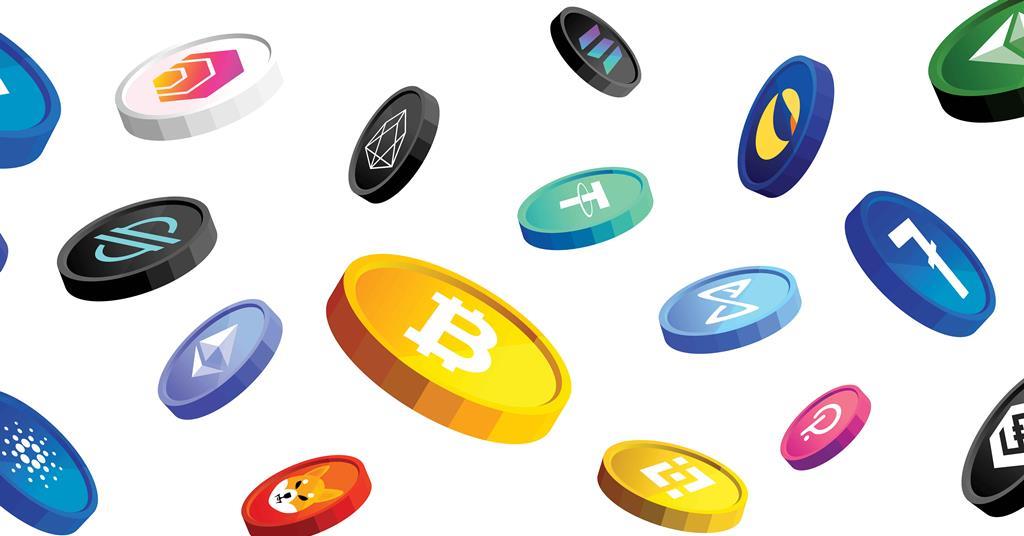 10 Stats Every Retailer Should Know About Crypto Adoption | Retail Voice
Crypto is one of the hottest topics in financial services right now.
And it's a rapidly changing space, especially in how consumers perceive the usefulness of the cryptocurrencies they hold and their transition from a store of value to something with broader use.
But what is hype and what is reality?
To answer these questions, Checkout.com surveyed 30,000 consumers and 3,000 businesses to understand the behaviors and sentiments behind the booming crypto market.
Here are 10 stats every retailer needs to know:
39% of consumers think cryptocurrencies should be used for payments, not just investments

40% of consumers aged 18-35 plan to pay in crypto in 2022.

24% of men aged 18-35 plan to pay with crypto regularly over the next 12 months.

$2.5 billion crypto payments were made via Visa's crypto card in the first fiscal quarter of 2022 alone.

50% of consumers think all forms of crypto are risky.

80% companies offering crypto as a form of payment have attracted net new customers.

77% businesses that accept crypto are iterating and experimenting with different coins to see which has the most benefit in attracting more customers and operational efficiency.

36% CFOs and treasurers would like to settle some of their payments in stablecoins.

The lack of regulation is the number one reason for not offering crypto as a payment method.

67% of senior executives say Web3 will inevitably lead to changes in their business models.
Evolution, not revolution
Headlines often suggest that a crypto revolution is underway.
However, our data shows that this is not the case. It is an evolution, not a revolution.
While consumer and business adoption is growing, crypto remains marginal, especially considering its place as a payment method.
So should retailers prioritize enabling crypto payments over mobile wallets or other local payment methods? Probably not yet, unless they see high demand from their target customers.
But should retailers keep a close eye on the space as it expands? And should they build relationships with those on the front lines to guide them through this evolution? Definitively.
Download Checkout.com's new Demystifying Crypto report to learn more about the adoption of digital currencies for payments in 2022 and the implications this may have for retailers.
Jess Houlgrave is Head of Crypto Strategy at Checkout.com
Houlgrave focuses on Checkout.com's go-to-market strategy. She is responsible for scaling the company's crypto offering, enabling Checkout.com to power the world's largest exchanges, fan token platforms and wallets.
Houlgrave also sits on the Bank of England Engagement Forum for CBDC, the UK Fintech Strategy Group and the DIT/Innovate Finance International Fintech Advisory Group.