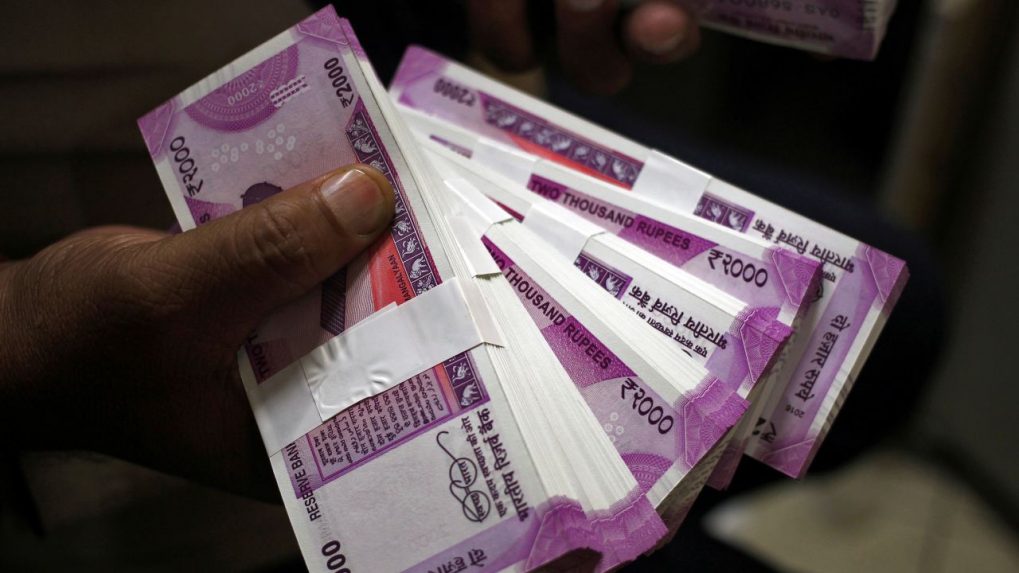 Balancing Financial Inclusion and Security for Payment Enablers
A key contributor to the development of any economy, financial inclusion has been a priority for the Indian government for many years. The digital revolution has already invaded the urban realm and has unlocked several technology-based digital payment solutions. This begs the question: is the hinterland developing in a similar location? Especially when more than half of the 64 million MSMEs are based in rural India.
India's Tier 4, 5 and 6 cities and towns present a world of untapped potential for payment enablers to showcase their services and help individuals and businesses enter and benefit from the commerce revolution digital. While JAM trinity has paved the way for financial inclusion by bridging the gap between the underbanked links to mobile and Aadhar for digital activation, there are, however, some challenges that hinder the proliferation of broader financial inclusion. Across the country.
Challenge 1: Access to credit – How to create a strong credit framework for the unbanked?
While the crucial and technological elements of financial inclusion gain ground in traditional regions, their reach has traditionally been limited. Take, for example, a micro / small business in an Indian village. It is highly likely that this region has been exposed to high-speed, low-cost data and smart phones. These days, there isn't much more you need to consider expanding a business geographically. Simply put, the financial products are in place for this business to take advantage of. So the only downside is how does this business get credit or loans for its growth without a credit history? Especially when the credit industry is transforming
Traditionally, banks require prior financial data or credit history to determine the creditworthiness of a business or individual. In the case of MSMEs or individuals based in the hinterland of the country, this could hamper financial inclusion. Many people may still be unbanked and therefore not be eligible for credit through traditional means and the many programs offered by the government.
However, today, several financial institutions and digital lending applications that plan to expand into small towns may adopt non-traditional mechanisms to create a social and financial database for individuals and business owners. These data points can be derived from several aspects of the potential borrower's day-to-day life, such as social status, assets, utility / mobile bill payment history, social know-how, opinion local, etc. Building a comprehensive database with such a bottom-up approach can ensure that small and micro businesses enter the mainstream data fabric, allowing them to receive credit and expansion opportunities, thereby boosting economic growth and financial inclusion of the region and the country as a whole. Credit decisions, in such cases, can be made in 5-10 seconds – no banking history is necessary.
Challenge # 2 – How to introduce payment security in a context of financial inclusion?
Let's go back to the example above. Our small and micro business is now poised to do big things. With substantial credit to its name, the MSME is poised to target wider markets. But, in the absence of technological knowledge, access to market places, digital supply chain, how does a company develop in today's digital environment? For a tech-savvy entrepreneur, the route would be pretty easy. They could simply connect to online marketplaces offering full seller services enabling mass integration for rural areas.
Without technical know-how, the most lucrative option is a middleman or business correspondent. These intermediaries would act as financial advisers for entrepreneurs and individuals. Post office workers, gas station workers, phone recharge store owners can all become trusted financial correspondents who could help individuals obtain loans, make peer-to-peer payments, receive payments from their customers, and much more. Locals already know these people and could trust them with their financial transactions.
However, financial security remains elusive until digital financial transactions are protected by authentication and sufficiently secure. So how does an MSME authenticate transactions made through intermediaries or even by itself?
Biometrics, fingerprints, and face IDs are all great ways to ensure secure transactions. These methods are also largely contactless – the real need of the hour during the COVID-19 period. To enhance security, several next-generation payment tools use highly secure voice authentication that is extremely easy to use. Such a mechanism sends data by sound, authenticating a transaction in seconds. All customers have to do is say hello and their transaction will be complete. The risk of fraud is reduced exponentially while providing a superior authentication experience for end users. Payments based on sound waves can be made on phones with basic functions, even when there is no internet. Additionally, biometric, fingerprint, or face-to-face multi-factor authentication on a basic smartphone will provide additional options for secure contactless payments.
Another secure method to conduct financial transactions for such reasons is to use a prepaid card. Recently, the RBI announced that prepaid payment instruments with full KYC will be made fully interoperable. With this development, MSMEs or individuals will be able to link their prepaid cards to their mobile phones and get paid for their products and services instantly and securely based on 2-factor authentication. It will also eliminate cash theft at various levels, further preventing fraud. Other important financial services like credit, P2P payments, etc. could also be provided via prepaid cards to foster financial inclusion in the socio-economic landscape of the country.
As the above shows, it can be said with some confidence that financial inclusion and payment security can go hand in hand. With systematic and targeted growth and development of the fintech space, we can see the next phase of financial inclusion unlocking in India sooner than expected.
The author, Ravi Battula, is Head Merchant Acquiring Solutions at Wibmo, a PayU company. Opinions expressed are personal