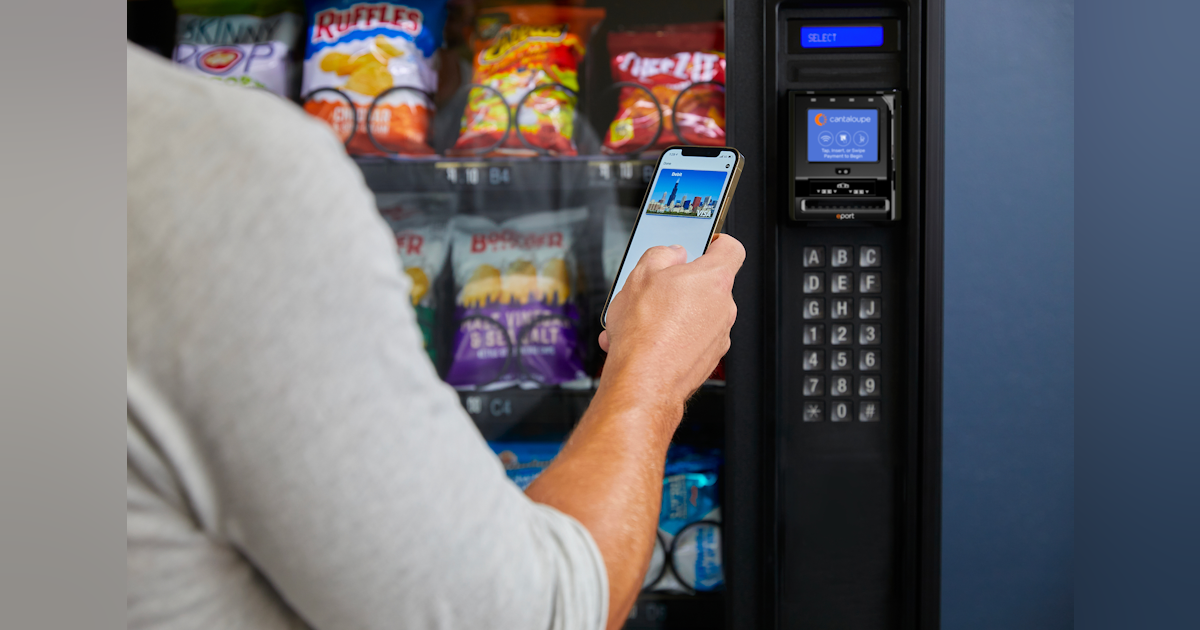 Cantaloupe presents an all-in-one card reader, rangefinder, touchscreen and payment platform
Cantaloupe Inc., a digital payments and software services company that provides end-to-end technology solutions for the unattended retail market, recently unveiled the ePort Engage Combo, the latest iteration of Cantaloupe's ePort series. and next-generation touchscreen devices.
The ePort Engage Combo provides an all-in-one card reader and range finder, digital touchscreen and a simple payment platform to install directly onto the existing bill acceptor. The new series is ideal for customers with machines that have limited space to install a card reader and still want to give consumers the option to pay by cash, EMV or contactless chip, magstripe or mobile wallet.
Features include:
All-in-one chart reader and rangefinder
2.5-inch edge-to-edge touchscreen
Fits on machine bill acceptor
Cashless acceptance including EMV/contactless chip, NFC/RFID, magstripe and mobile wallet
Supports Coinco and MEI bill acceptors
Compatible with US and Canadian bills
Verizon or AT&T supported
Anti-burglary security
PCI-PTS 5.X certified
"We recently announced that we shipped over 14,000 ePort Engage devices during our second fiscal quarter," said Ravi Venkatesan, COO of Cantaloupe Inc. "The strong interest in our ePort Engage series shows that operators benefit from our next-generation solutions that allow them to optimize consumer engagement.Our Engage Combo allows us to extend the success of the ePort Engage series and equip all machines with the capability of Seamlessly accept most payment methods, whether cash, debit, credit or mobile wallet through an engaging and interactive device that's easy to set up.We're excited to introduce the Engage Combo, which enables all on-the-go retailers to deliver the self-driving retail experiences customers expect.
Cantaloupe's ePort Engage Series was first introduced in May 2021 to empower retailers to engage consumers in new ways and enable truly frictionless shopping. With the Engage Series Combo, customers will be able to pay with any method they prefer, including tap-to-pay, chip insertion, swipe, or mobile wallet. All ePort technologies connect to the Seed software platform, giving unattended retailers the ability to streamline operations and increase profitability.