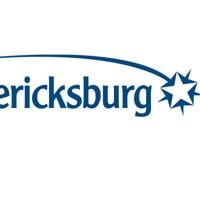 Comment: This is how Facebook can be held accountable | Columns
FACEBOOK has had a difficult month, and rightly so. Society has earned a special place in the hearts of many: A CNN poll released this month found that 3 in 4 American adults say Facebook makes American society worse.
During a Senate hearing in October, former Facebook employee Frances Haugen made explosive claims that the company's own research documented the damage her site is inflicting on users. In other words, Facebook itself would have known that his business was harming others in concrete and preventable ways, such as promoting photo sharing that harms the mental health of young people, especially girls. How did Facebook fare?
Part of the answer lies in Section 230 of the Communications Decency Act, the controversial federal law that essentially gives websites broad liability protection for content posted by others. The law protects Facebook from the liability of a traditional publisher.
While a newspaper can be sued for defamation for a defamatory article, section 230 protects online platforms from liability for the content they distribute until they create it. Indeed, Facebook received a federal grant in the form of Section 230, which largely protects it from an important form of societal regulation: lawsuits.
The lawsuits bring the issues to a public forum for review and discussion. In the absence of adequate regulation, the public depends on private citizens to assert their rights and redress wrongs suffered in court. When companies deploy new technologies and new business models, lawmakers and regulators are often slow to respond. As a result, the legality of these new practices is often contested, meaning that they are debated by lawyers, reported by the media and discussed by the public.