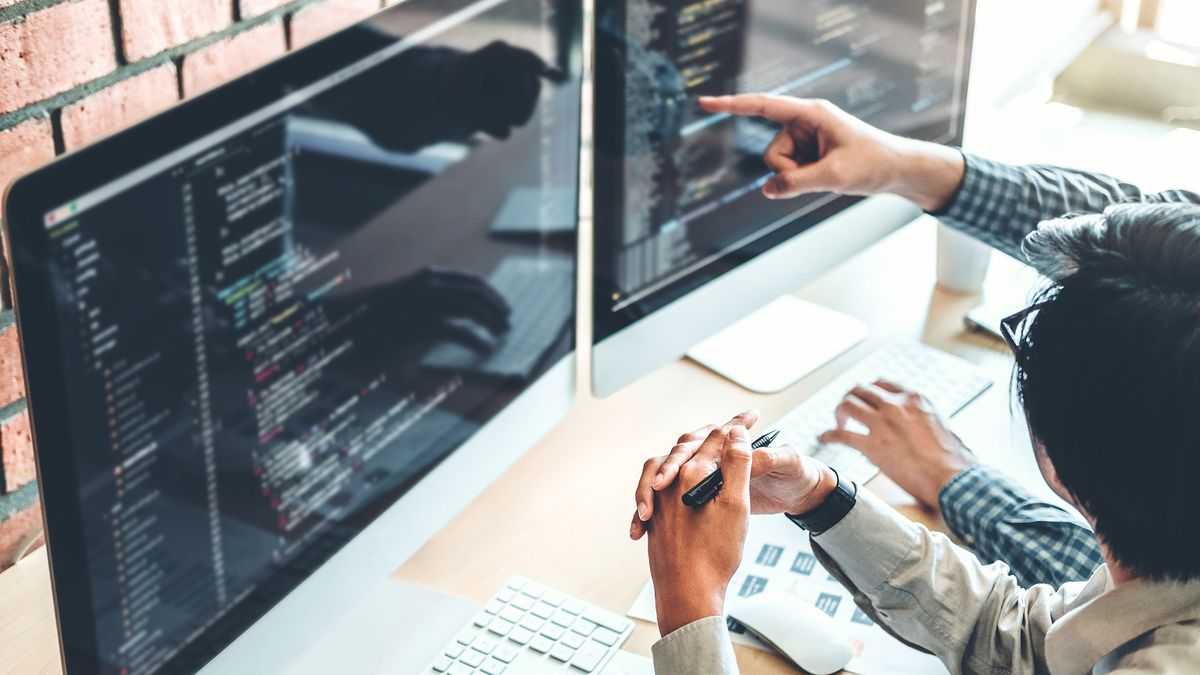 In a composable world, the front end as a service is the real differentiator
It's time for business-to-business (B2B) businesses to embrace FaaS, says e-commerce expert Alexander Graf.
Soon, Front-end-as-a-Service, or FaaS, will be a key differentiator for B2B e-commerce. In this short discussion, I want to show a bit of both how and why this matters.
As with so many important corporate IT trends, the seal of approval for what has been overlooked is analyst buy-in, and with FaaS, that just happened. In August, Gartner predicted a coming paradigm shift from monolithic commerce platforms to modular platforms. It's a movement that a Gartner article on the subject defined as "composable" commerce must be embraced for the future of apps.
"Platform centric" to "customer experience centric"
I have now introduced two potentially new terms in so many paragraphs: FaaS and composable. The claim is that the first emerged from the second. But what is composable? All this means is that the way we are building platforms to deliver ecommerce as a deliverable has started to break down or break down. As is the case, some vendors have turned their attention to the back end, positioning themselves as focused on Product Information Management (PIM). We won't talk about the middle in this overview, but here too things are changing. This leaves the front end, which must become a full-fledged application layer. Developers are able to tie these three modular layers of an e-commerce solution together, and in a truly best of breed fashion. Gartner speaks of a "shift in mindset from an introverted 'platform-centric' view to an outward-looking, customer experience-centric view."
The future is modular. But this is abstract discourse on software architecture. What is the business motivation for having a cloud-based front-end that you can trade the way you want? Gartner tells us that a "growing reality" for digitally mature organizations is that digital commerce is not isolated and should no longer be a monolithic silo of engagement. "It goes beyond consistency across channels," he says, "to mean a unified end-to-end customer journey, including engagement and relationships and after-sales support."
E-commerce front-end delivered in SaaS mode
What is the result of this unified approach? Simple is speed. With composable merchant and payment software, implementing innovative new features like a new payment option in your online store or switching from a multi-page checkout to a single-page checkout is very easy in one. front-end environment as a service. In the monolithic and older world of electronic communications, quick hubs and expansions like this would have taken considerable developer time and resources. Anytime you wanted to deploy a new customer experience, you had to do it through the back-end and the front-end. In a world where these teams are separate, each can have their own area of ​​responsibility and can therefore work independently, leading to a higher speed of development and more innovation. In short, an e-commerce front end delivered in SaaS mode increases the reliability and organizes the development of the front end of the product. The emphasis is on ease of maintenance, so that every nuance of the front-end becomes deliverable, and the approach emerges as a crucial part of faster solutions.
As a result, Gartner reports that by 2023, 50% of all new business capabilities will be integrated as API-centric SaaS services. Within the same time frame, organizations that have adopted a composable approach will be 80% faster than their competitors in implementing new features. Additionally, decoupling will become a catalyst for accelerating a composable application approach.
What does a world look like where the front end begins to have intelligence? It certainly has to offer a lot of customization. Ultimately, front-end as a service means that you control the front-end specs of your ecommerce engine through a single app. All other parts that are not related to the front-end, for example, order management, can be handled separately, either integrated or top-notch (although that means you have to do the "plug-in"). Back-end engines and business logic are all needed, but your users don't see it. All they care about is whether your product meets their needs, how to figure out how to use it – and the easier the experience, the longer they'll use it.
A modular e-com solution
The front end as a service is very welcome and powerful. But there are risks. To get the most out of FaaS, you should look for a flexible "Marketplace Front End Service Offering" as it needs to be an integrated offering with any enterprise level commerce solution. In a composable commerce world, you can basically design any workflow you can imagine. But without a proper front-end as a service app that can bring this experience to your customer, it will be very difficult to differentiate yourself from the competition.
And when every asymmetric startup and competitor tries to differentiate themselves and steal your market share, agility has become a necessity. This means companies can't spend too much time procrastinating here on Decomposition, FaaS and the rest. CIOs in organizations with a serious interest in e-commerce should make front-end and back-end decoupling a priority. They need to start building a scalable architecture and proprietary tools. Going for front-end as a service would help them streamline their entire platform and production cycle.
In the near future, and possibly as early as 2023 if Gartner is right, customers will expect fully integrated, fully connected, composable electronic communications solutions with very powerful FaaS functionality as standard. This means that B2B companies, whether new start-ups or established players, must view the front-end as a service to simplify the workflow and deliver the level of employee experience (EX). but also a superior customer experience (CX) that your users will demand. Front-end as a service will enable them to respond quickly to emerging touchpoints that make the journey for employees and customers increasingly complex. This will help businesses stay ahead of the competition.
Alexander Graf, co-founder and co-CEO, Spryker