sports and recreation center in austria by alleswirdgut
FSF – sports and leisure center, a new gem in an Austrian village
20 years after his first project for the village of fließ au tyrol, Austria, an architectural firm alleswirdgut now completes another municipal gem for the Tyrolean community. the FSF sports and recreation center includes a new clubhouse for the local football team, tournament and training grounds with spectator stands, tennis and athletics facilities, and a swimming pool renovated and recently extended. with more than 15,000 hours of volunteering, the project represents a successful example of how emigration to rural communities can be effectively thwarted.
images © alleswirdgut / tschinkersten fotografie
a structural volume defined by horizontally suspended planes
the topography and layout of the site required sensitive interventions and economical use of the available space. the team at alleswirdgut therefore suspended horizontally floating planes – the guiding principle of the design – on, above and on the edges of the slope. this technique is also articulated in the design of the clubhouse. Through this striking sequence of structural elevations, the eye-catching volume of the sports center sits on the terraced alpine slope, while the basement and ground floors blend firmly into the landscape.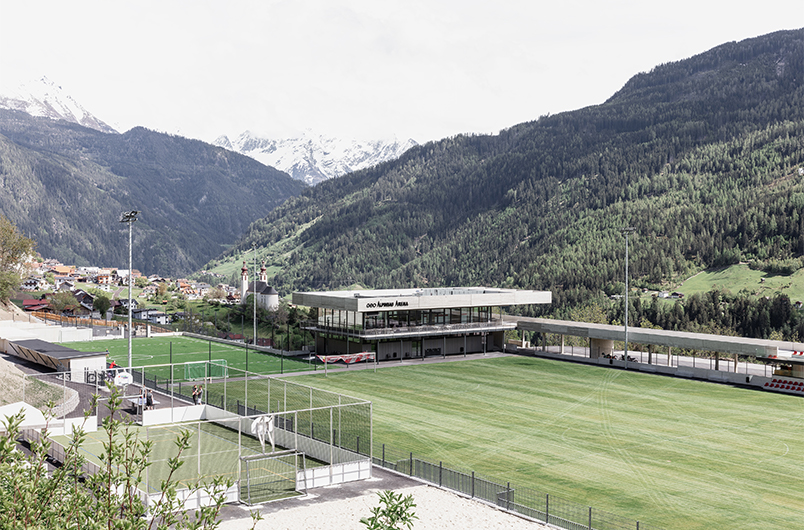 the center has new training spaces and a club house for the local football club
the ground floor houses changing rooms, rooms for coaches and referees, showers and toilets. meanwhile, exterior covered stairs lead visitors from the main entrance at ground level to the upper level where a pavilion-shaped volume accommodates the club's restaurant with bar and dining area. the pavilion has full height glazing and a balcony terrace all around overlooking what is happening on the ground and offering a breathtaking 360 degree panoramic view.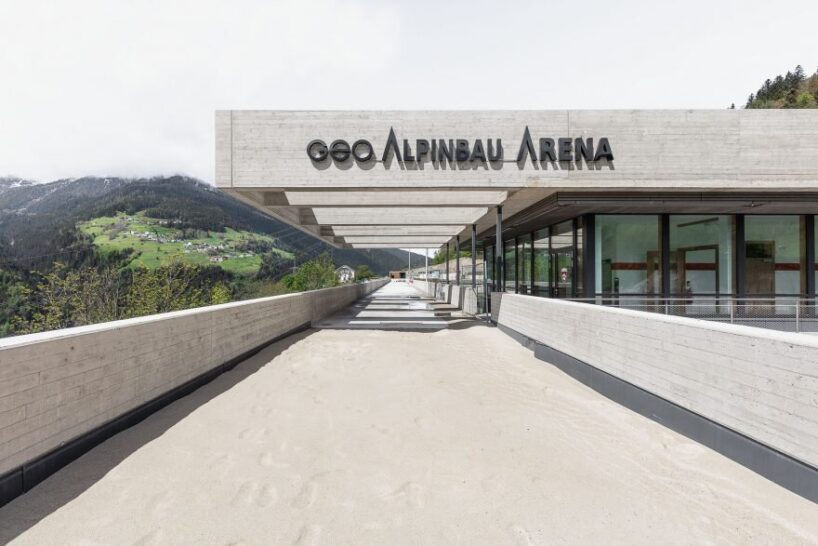 main entrance to the FSF – sports and recreation center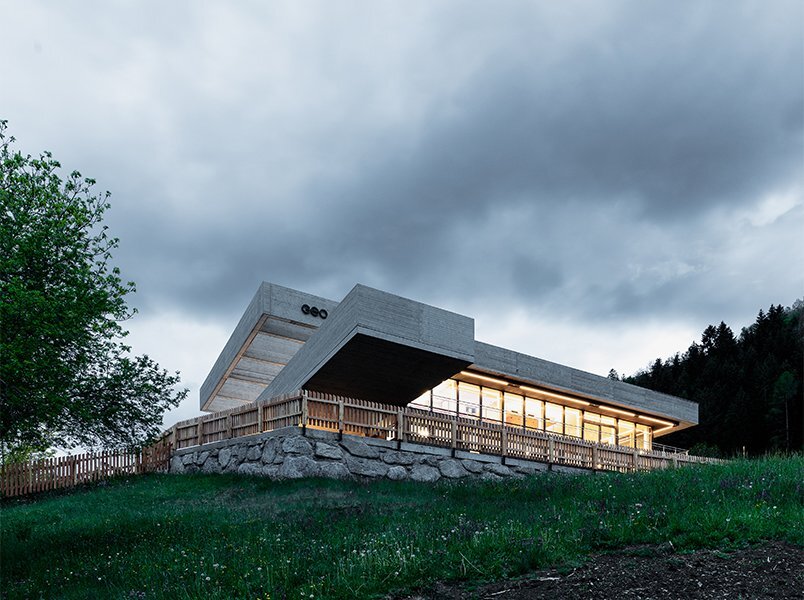 the ground floor houses the training facilities, while the upper level includes the clubhouse area