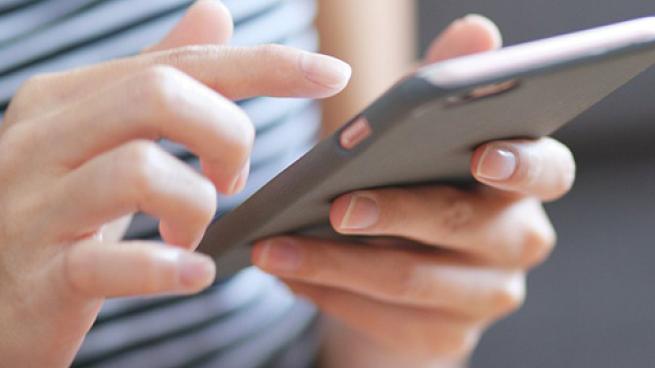 Survey: Customers want a digital in-store shopping experience
Although most consumers prefer to do the majority of their purchases online, they can be lured into the store by advanced technology.
According to "In-Store Shopping: Hiccups & Hangups of 2021," a new survey of more than 1,600 American consumers from the digital signage platform Reflect, six in 10 respondents said they preferred to do more than half of their online purchases. Despite this majority, the results also highlight a significant interest in in-store technology to improve the in-person shopping experience.
For example, two-thirds (67%) of those surveyed said what they miss the most about in-person shopping is interacting with products and knowing what they are getting. More than half (55%) of respondents said they prefer to buy food and groceries in person, compared to any other product category. And more than four in 10 respondents (43%) say the Delta variant of COVID-19 will not impact the amount of their in-person purchases.
[Read more: Survey: Delta variant will fuel holiday e-commerce boom]
Other information from the study revealed strong consumer interest in specific technologies that can bring online functionality to physical stores. These findings include:
56% of those surveyed said product reviews would be the most useful feature of online shopping they would like to see in-store, with price comparison coming in second at 39%.

46% said they preferred a more DIY shopping experience, with self-service options.

83% believe that informative digital screens would save time during races.

Among those who do the majority of their purchases online, almost 50% say that informative and interactive displays would be the most attractive feature for them to shop in person.
[Read more: Survey: Consumers want digital capabilities in-store]
Additionally, the survey examined generational differences in online and physical shopping preferences, and found:
80% of shoppers under 30 are more likely to shop in person than online if a store has interactive screens with product information, product comparisons and / or reviews.

Surprisingly, only 56% of millennials (under 30) prefer to shop online, compared to almost 70% of older millennials (30-44).
"What we're finding, unsurprisingly, is that the factors that drive people to buy online are the ease and breadth of functionality it offers, but consumers are clearly missing out on the key elements of in-person shopping that online retailers just can't. provide, "said Lee Summers, CEO of Reflect. "Shoppers still want to physically interact with products, but they've gotten used to the personalized, 'do-it-yourself' experience of shopping online. This data shows that retailers have a huge opportunity to leverage in-store technology to drive in-store traffic and revenue by deploying technology that puts customers in the driver's seat, giving them access to product information, right at their fingertips. tomorrow.
"This research clearly illustrates the gaps that retailers can and should bridge between in-person and online shopping," said Matt Schmitt, co-founder and president of Reflect. "With new innovations, personalized experiences and other unique offerings, brands have a plethora of solutions at their disposal to improve in-store shopping trips and keep customers coming back, simply by providing the experience. they wish. "